This is my first attempt to photograph an asteroid.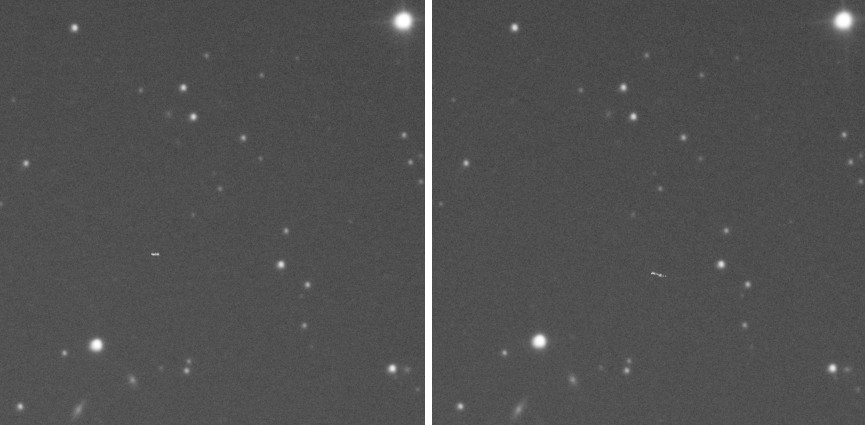 This is the asteroid Kleopatra which is the elongated object that moves in the two photos.
The photo on the left was taken on August 2, 2022 at 22:33:36 UT, the photo on the right was taken on August 2, 2022 at 23:15:03 UT, so at a distance of about 42 minutes from each other.
Kleopatra is an elongated asteroid with an average diameter of 120 kilometers and at the time of observation it is located about 225 million kilometers from Earth and has two small satellites, Alexhelios (9 km) and Cleoselene (7 km), not visible in photo.